Your retirement hub
We know retirement isn't the end of something. It's the beginning of something new – your Second Life. And because we want your Second Life to be everything you've hoped for, we've put some of our best suggestions for good retirement planning in one easy-to-find place.
Here you'll find answers to questions like: "How much money do I need to retire?" and "Do I need a pension top up?" You'll benefit from the experience of others through our video library. And you'll find some tips and tools that will give you an easy-to-follow guide to retirement planning, like our Second Life questionnaire.
But first, meet our End of Career Guidance Counsellor Brian Mooney – life coach, motivator and retirement specialist.
Hear from retirees enjoying their Second Lives with Standard Life
Use the tips and links in our Retirement Planning Countdown
Try the retirement planning calculator to see how much retirement income you'll need
A change of direction
After 42 years in print production, Dave wanted a career change. A lifelong history enthusiast, he retrained as a Dublin tour guide and now shares his love of history with others. He talks to Brian Mooney about his Second Life and the steps he took to plan for it.
A sense of purpose
After Donal retired early from the Air Corps he found he had a lot of time on his hands. He chose to dedicate part of his Second Life working for his community, and is now actively involved with our charity partner ALONE. He spoke to Brian about finding a new sense of purpose.
Finding your own way
There's no one right route to retirement. Gráinne & Louis have taken two very different approaches – in fact, Louis considers himself only semi-retired. They spoke with Brian about how they live their Second Lives together, and the importance of embracing and enjoying retirement.

Being prepared
Don talks to Brian about the importance of being emotionally ready for retirement. He points out that it's not like flicking a switch, and that you might need to try a number of different ways of living your Second Life before you discover what works for you.
Staying connected
Retired marketing executive Dave chats with Brian about the importance of staying active in retirement, and maintaining a positive connection with other people. They talk about the dramatic change in daily routine, and how to maintain a healthy social calendar that will help you enjoy your Second Life.
Living for the moment
In part two of his chat with Brian, Dave talks about a recent health scare and how that helped to focus his mindset in retirement. By focusing on living in the moment and not worrying too much about what lies ahead, he's making the most of his Second Life.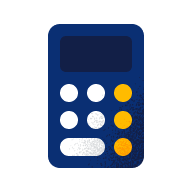 Check our retirement planning calculator
This handy tool helps you think about the Second Life you want to lead, and to begin working out how much retirement income you'll need to achieve it. A few simple clicks will get you started.