MyFolio Active
Investment in MyFolio Active funds makes it a little easier to find the right balance between risk and reward. Offering access to varying risk levels and investment types, these funds are actively monitored by fund manager abrdn to identify and explore new and profitable investment opportunities.
Improved sustainability outcomes
The MyFolio Active funds have embedded sustainability features contained within them. What does this mean? It means that the investment managers, abrdn, consider Environmental, Social and Governance (ESG) factors when selecting investments for the MyFolio Active funds.
Environmental factors consider the impact a company's operations have on air, land, water, human health, and ecosystems.
Social factors relate to a company's relationship with its employees, suppliers, and the community.
Governance factors are concerned with how a company is run, and addresses issues such as diversity at company and Board level, excessive executive compensation, protecting shareholders and their rights as well as reporting and disclosing information.
Where possible, each of the investments within the MyFolio Active funds is assigned an ESG score, based on their effectiveness at managing ESG risks.
The MyFolio Active funds are classified as Article 8 under SFDR.
About MyFolio Active
The MyFolio Active range gives your clients five investment options, categorised by risk. MyFolio Active I sits at the lower end of the risk scale, while MyFolio Active V is at the highest.
The level of risk is determined by the mix of assets in each portfolio. MyFolio Active I, for example, will hold more lower-risk assets like money market instruments (including cash) and bonds, and fewer higher-risk assets like equities and property.
Take a look at the table below to see the approximate proportion of each asset type in each portfolio.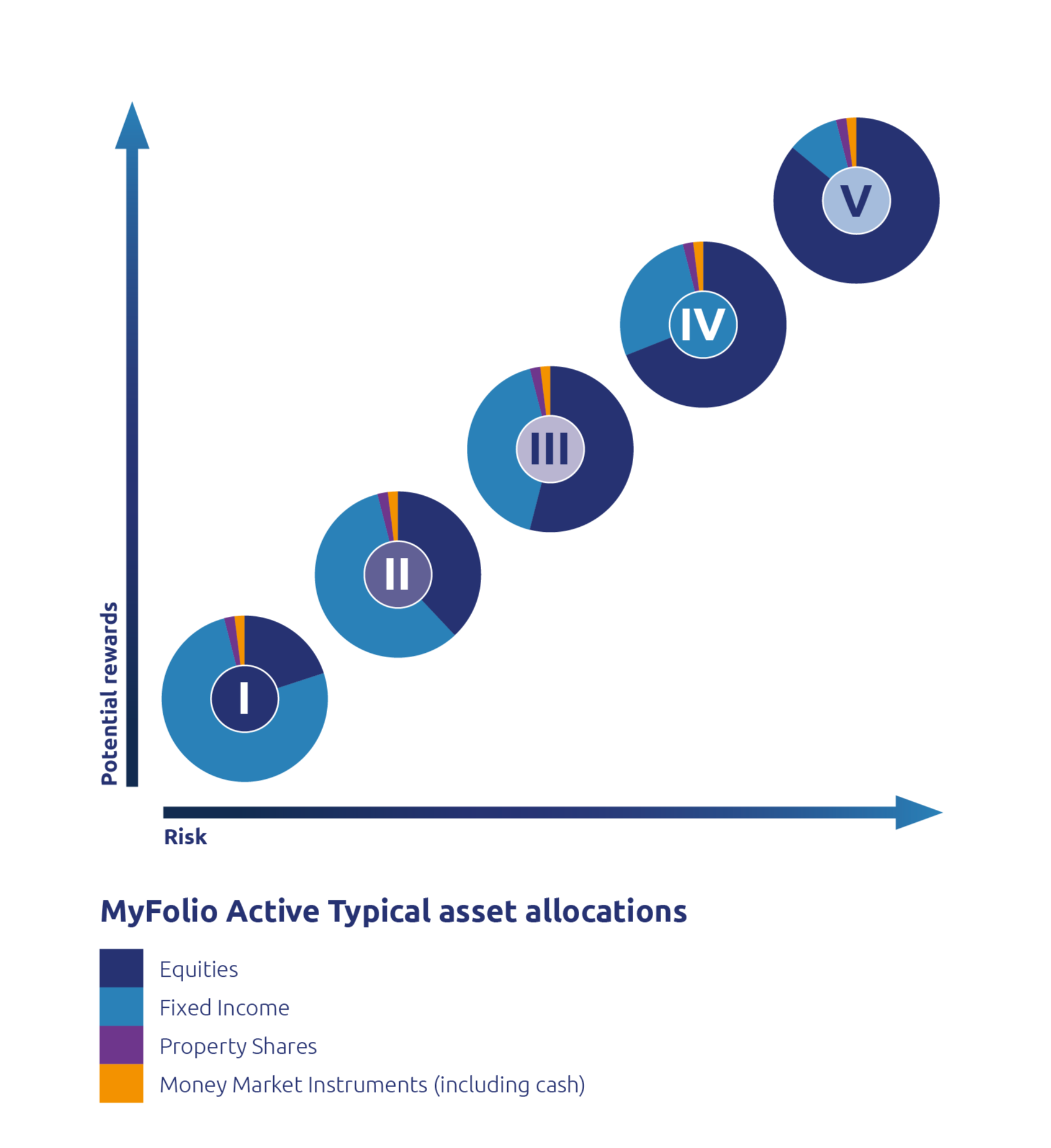 Each fund is actively managed by abrdn to maximise potential returns for the chosen level of risk.
Why choose to invest with MyFolio Active?
Whether or not your clients already have an investment portfolio, MyFolio Active offers four key benefits:
ESG focus. The funds aim to provide consistent long-term returns, whilst delivering improved sustainability outcomes. The funds will aim to invest more in companies with better ESG characteristics and scores, while excluding companies involved in controversial activities or with very high negative environmental or social impacts.
Diversification. These funds invest in a broad range of global asset classes, including company shares, government bonds, corporate bonds, property companies and cash. So you get a wide spread of potential risks and rewards
Simplicity. Unlike many other investment funds, MyFolio makes the process easy to understand. You and your client determine your attitude to risk, then choose the MyFolio fund that matches their risk profile
Flexibility. They can always change their mind. If their attitude to risk changes, just switch from MyFolio Active to any other available funds
More about investing with MyFolio Active
The MyFolio brochure gives your clients all the information they need about investing in MyFolio funds. You can help them decide between the funds available from our pensions, savings and investment products.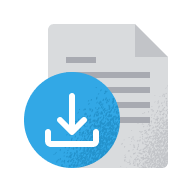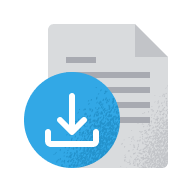 Client Brochure
The information on standardlife.ie/adviser is designed for financial advisers. It's not suitable for anyone else. If you're not a financial adviser, please go to standardlife.ie for information about the products and services we offer.